IN-CEILING
SPEAKER
The R2ic is the workhorse of the in-ceiling line with the ability to be anything you need them to be.  Speakers in your whole house system for musicality that out classes many in-room speakers, home theater surrounds, in ceiling LCR, or even home theater wide channels. This two-way design features the same great Silk dome tweeter with our custom paper pulp 6.5" woofers as our R-Series in-walls and highly regarded in-room speakers.
This enables a flat frequency response angled for 30-degree main listening window with off axis and power response to match our in R-Series speakers for flawless timber matching needed for true immersive audio.  An open back speaker for shallow depth installations where sound isolation is not a design criteria. Better coverage for even response in any application from Home Theater to better coverage in your kitchen with no compromises!  
A great solution for high end Dolby Atmos, DTS:X, and Auro-3D applications. The R2ic is a simplified 2-way version of the R3ic, featuring an innovative new waveguide array controlling Mid/High frequencies, centered by our 28mm silk dome tweeter. Optimized for in-ceiling applications where a 30 degree reference axis is desired as well as larger listening window in the direction towards the listening space. Extremely versatile – Can be used as L,C,R, surround, height, or wide channel speaker. Once again, all transducers were developed ground up by Cosmos acoustical modeling, the result is one of the most technologically advanced in-ceiling loudspeakers available. This new tweeter/wave-guide DPC-Array delivers amazing accuracy , smoothness, and directivity control to handle the critical vocal range and delicate treble. The R2ic also benefits from our unique and proprietary timbre matching technique across the entire R-Series.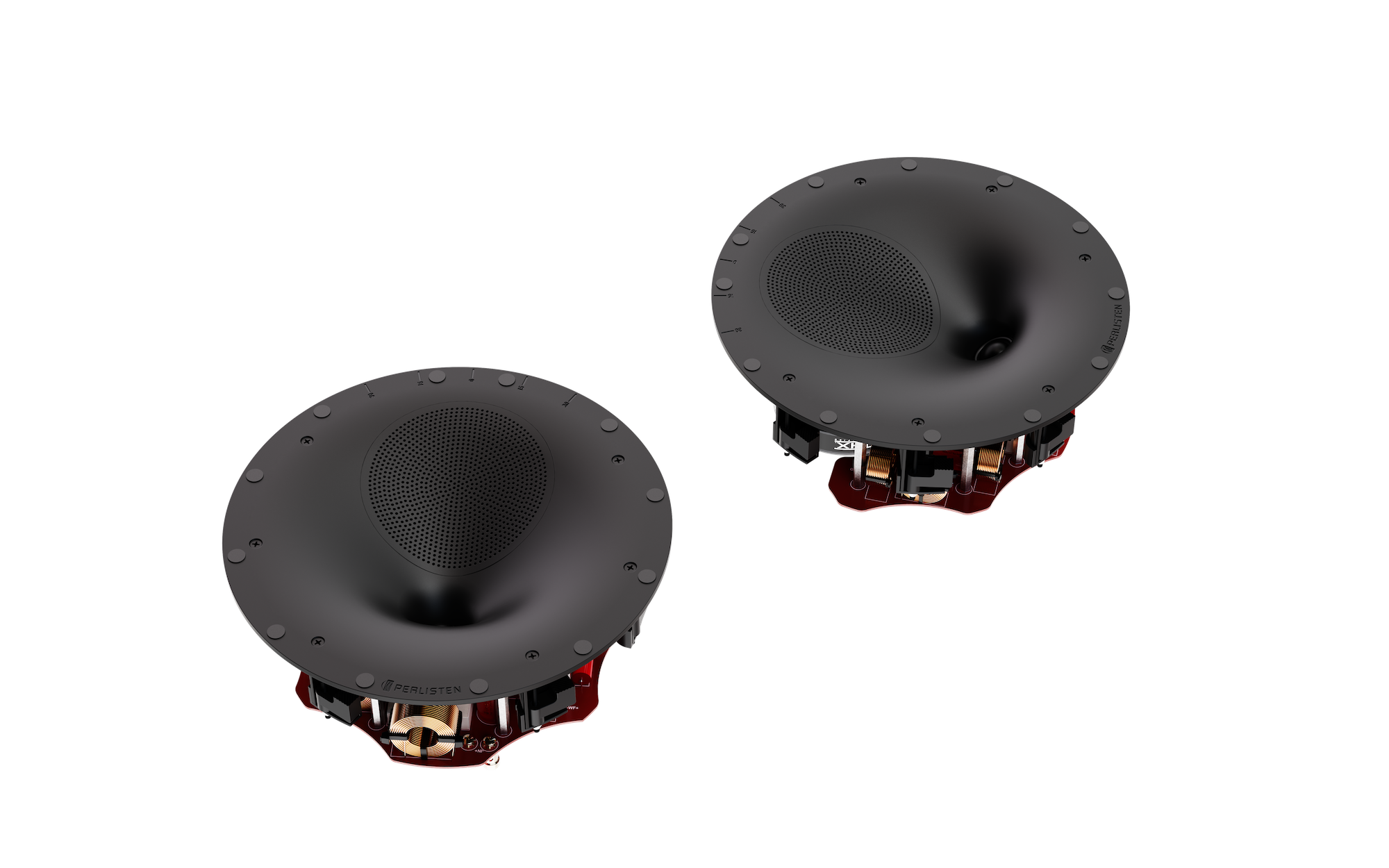 Enclosure Alignment
2-way infinite baffle, optional rear enclosure
Driver compliment
DPC Array:
28mm silk dome tweeter Woofers:
165mm Alum frame, HPF pulp
Sensitivity
86.0dB / 2.83v / 1.0m
Impedance
6Ω nominal / Ω min
Listenting Window (from 30deg Ref)
Horizontal: +/-30 deg
Vertical: +/-30 deg
Response Linearity
100 - 10kHz +/-1.5dB window
Frequency Response
44 - 27kHz (-6dB)
31 - 32kHz (-10dB)
Typical In Room bass extension
32Hz (-6dB)
22Hz (-10dB)
Overall Dimensions (with grille)
343.3 diam x 153.1mm depth
13.5" diam x 6.0" depth
Recommended cutout
305mm diameter
12" diameter
Weight
11.8lbs. (5.4kg)
Recommended Amplifier Power
50 - 150W (with 80Hz HPF)
50 - 100W (full range)
SPL capability @1m (100-20kHz)
109.5dB peak
109.0dB peak <3% 2nd, 3rd Harmonics
Certification
THX Ultra