1961 TOWER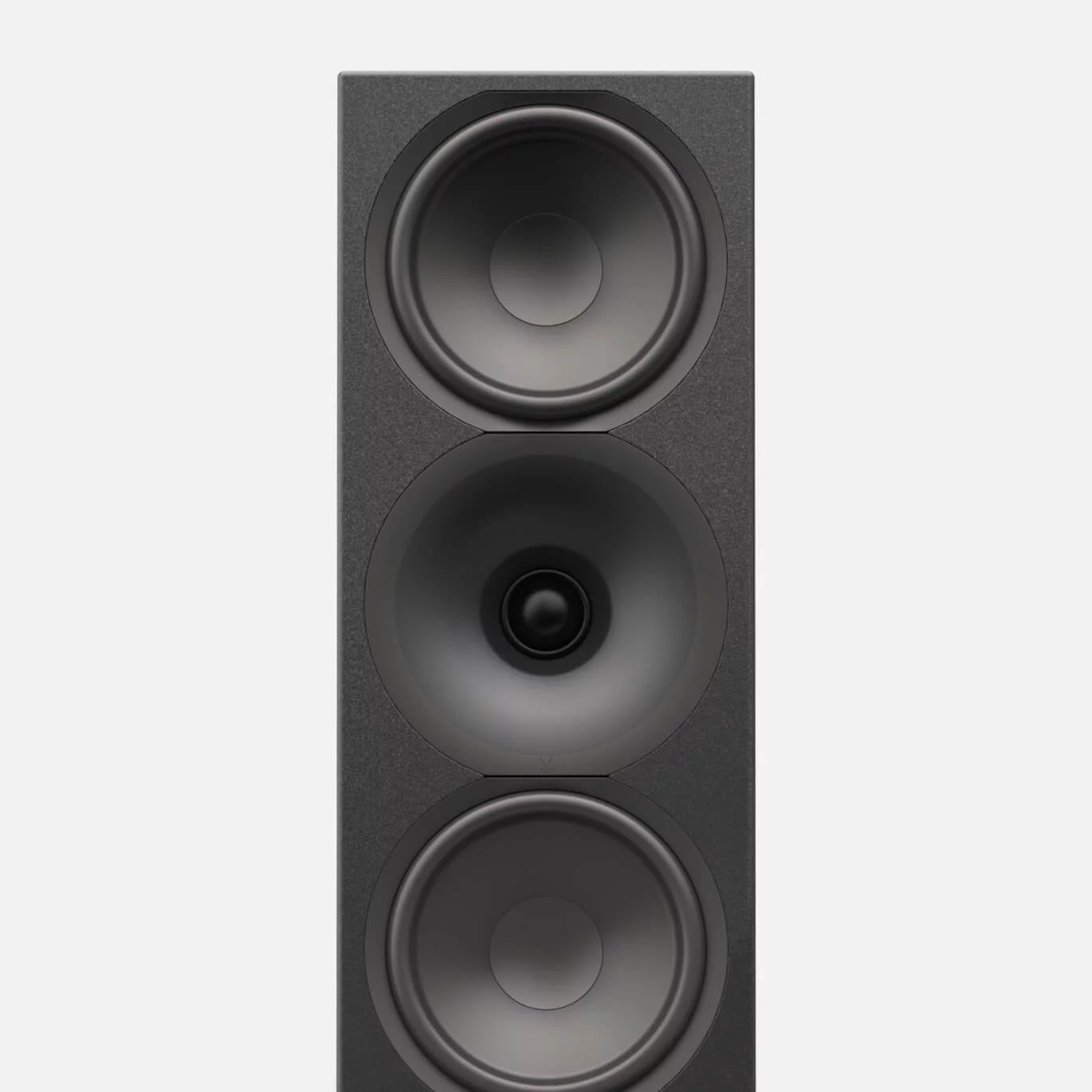 QUALITY DRIVERS
Quality sound starts with quality drivers. High-performance tweeter in custom waveguide backed up by 4×5.5″ woofers.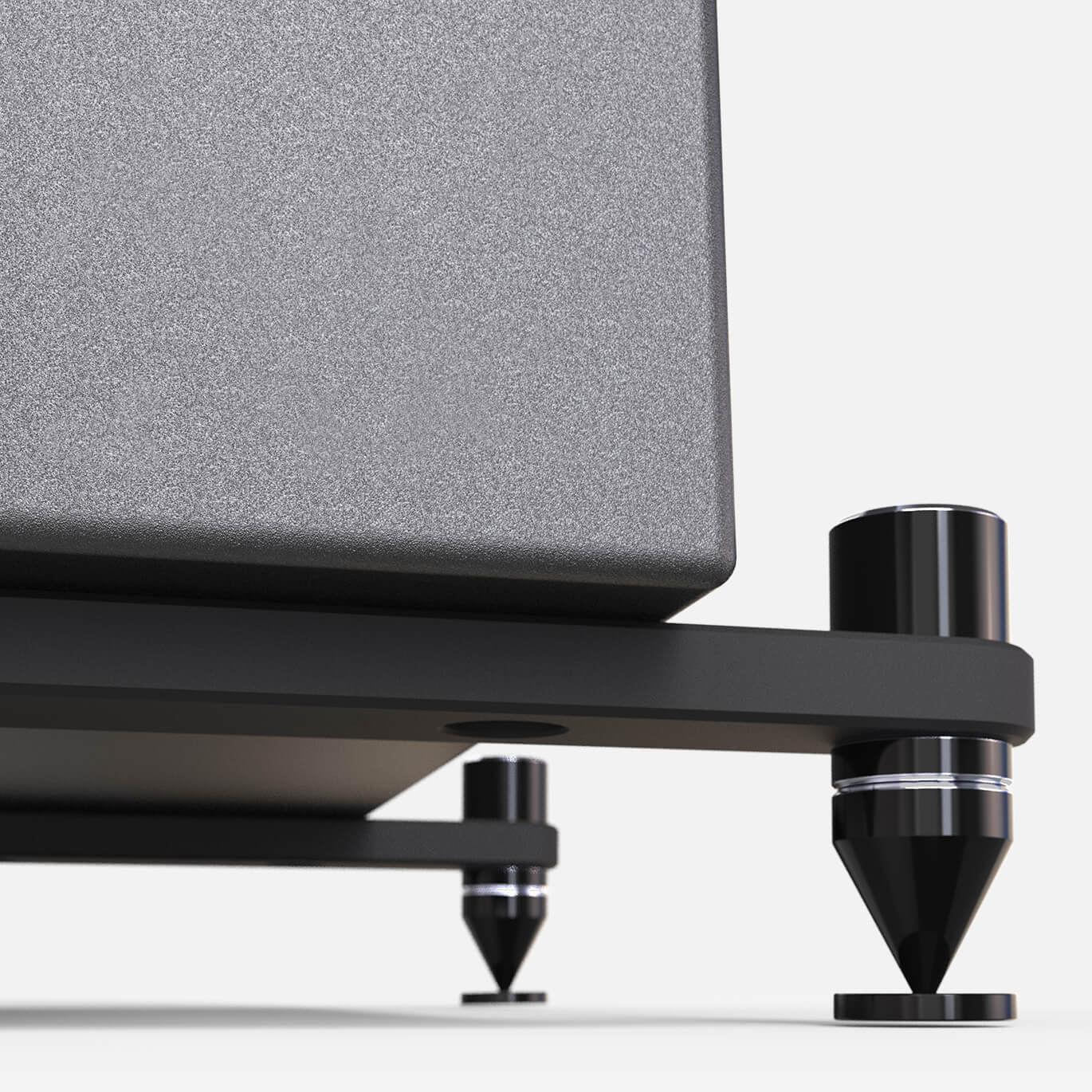 PREMIUM SPIKESKIT
1961 Tower comes with Premium SpikesKit with machined spikes and washers to protect your wooden floor.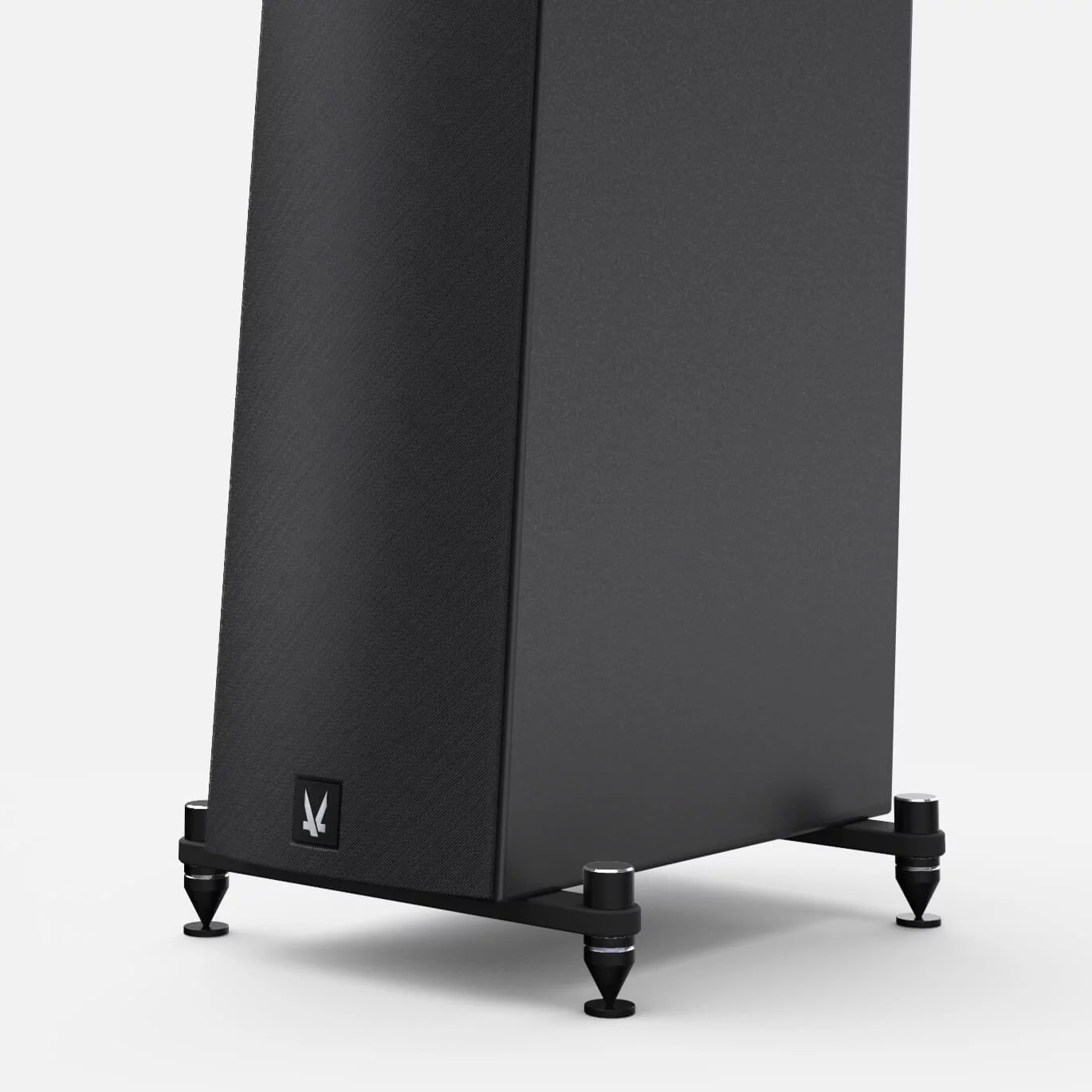 MAGNETIC GRILLS
We don't use cheap pins. All our speakers have magnetic grills with a perfect fit and HDF Premium quality cabinets.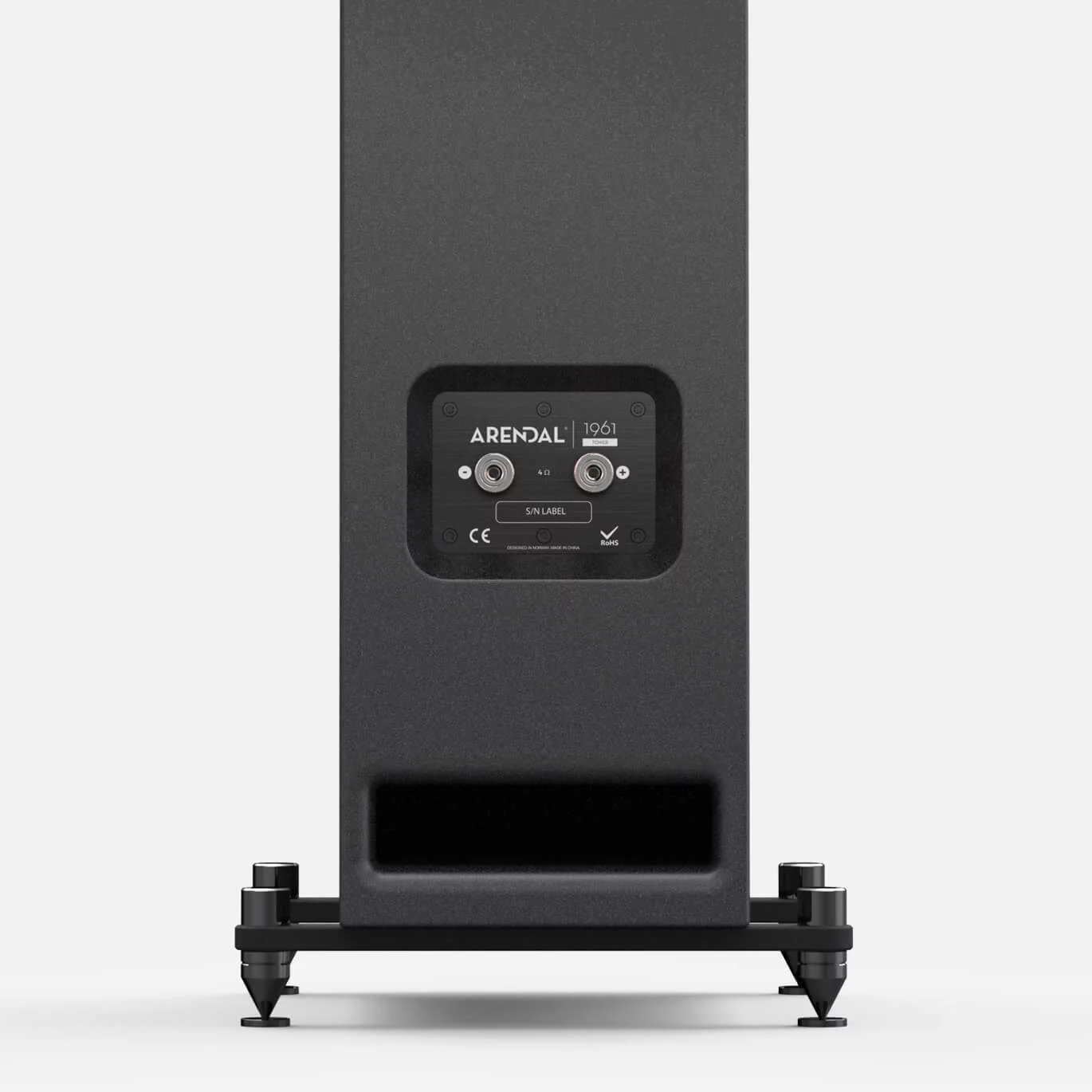 HIGH PERFORMING SLOT PORT
1961 Tower comes with a massive slot port with high capacity. Tuned to max performance. Connect your speaker wires with sleek terminals in high quality.
MORE DETAILS AND FEATURES
1961 Tower is a real wolf in sheep's clothing. It's a relatively compact tower speaker, but in typical Arendal Sound fashion, it offers dynamics, realism and sound pressure you wouldn't expect from a speaker this size. Everything about this speaker is custom designed and developed by our engineers, there are no off-the-shelf components found in other speakers. Well, unless you count other Arendal Sound speakers, as its borrowing quite a bit of tech from its larger brothers in the 1723 series. And of course, the cabinets are heavy and sturdy, made in HDF.
TECHNICAL SPECIFICATIONS
2.5-way
28 mm
4 x 5,5"
Sealed / Vented
High Density Fiberboard (HDF)
120Hz / 1500Hz
87dB/2.83v/1m
Sealed 49-20KHz (+/-3dB)
Vented 39-20KHz (+/-3dB)
4-ohm nominal
Grilles. Manual. Spikes Kit. Rubber feet. Port plug.
83.75H x 16.3W x 28.5D cm
87.8H x 16.3W x 28.5D cm
17.9 kg
50 hours
Up to 350W RMS