1961 BOOKSHELF
SLIM DESIGN
With 15cm in-depth, the 1961 Bookshelf can be used in multiple installations with its space-saving design. On stand. On-shelf. On-wall. On-ceiling. No limits.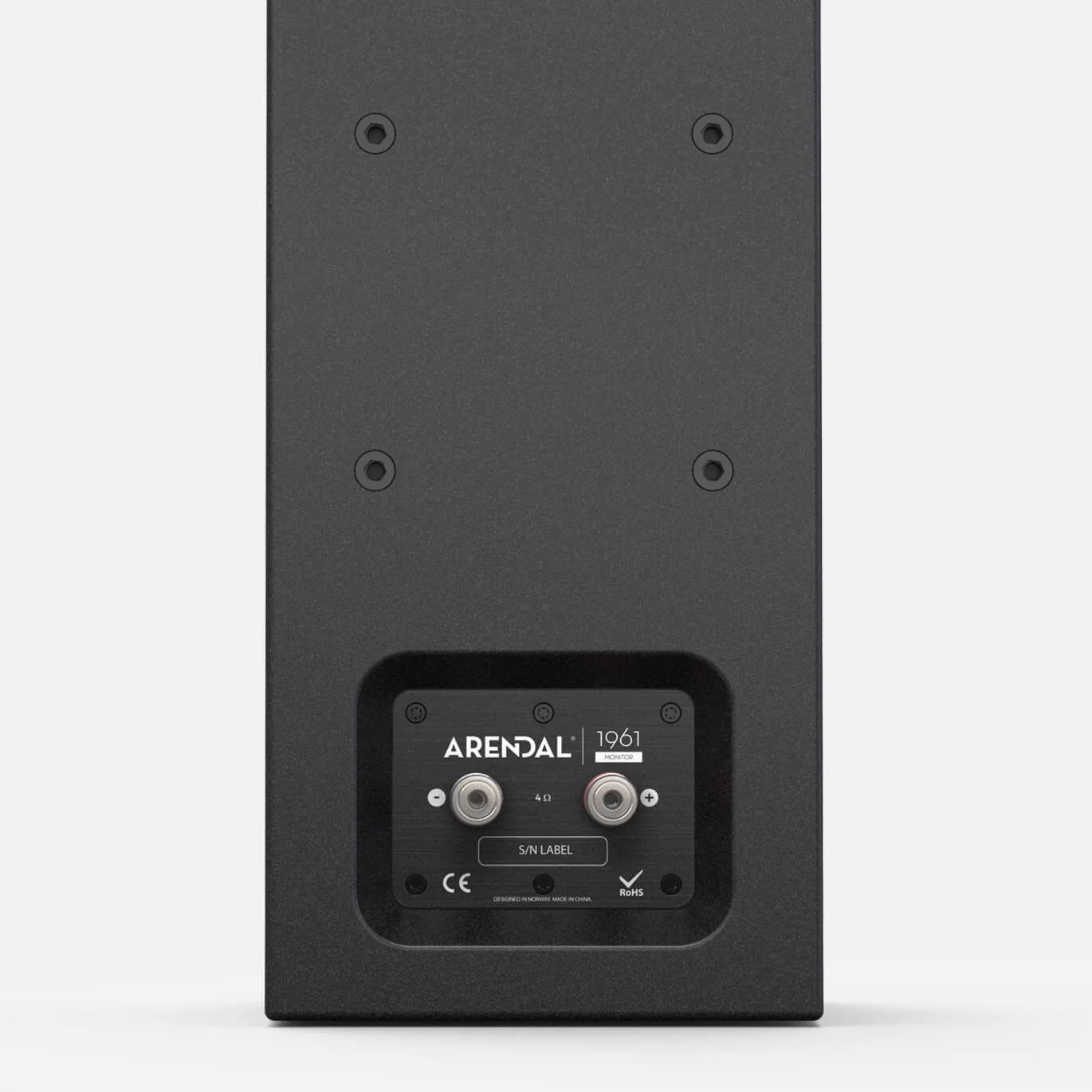 VESA 100 READY
On-wall? No problem. Use our optional VESA 100 bracket kit for a sleek wall mount option.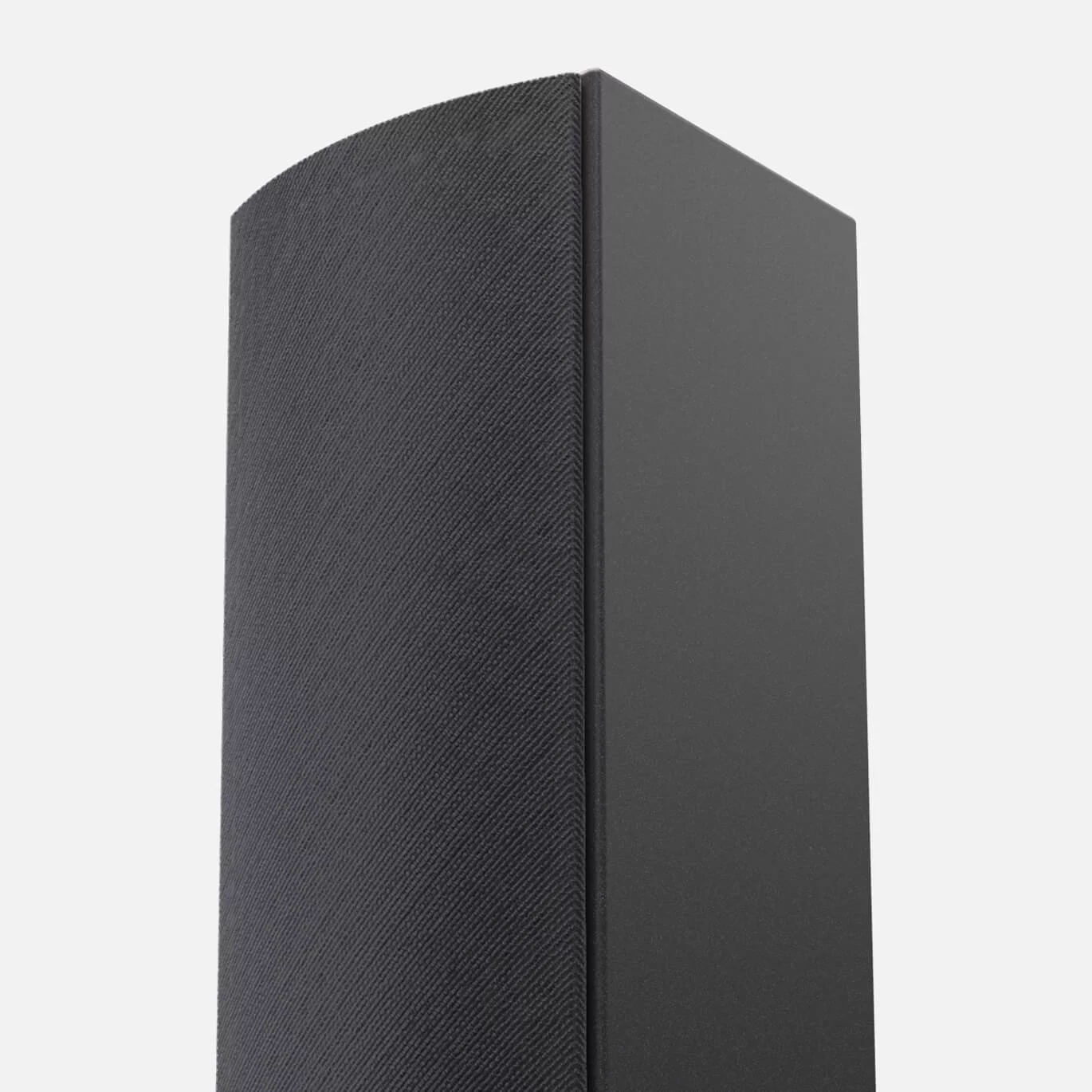 MAGNETIC GRILLS
We don't use cheap pins. All our speakers have magnetic grills with a perfect fit and HDF Premium quality cabinets.
MORE DETAILS AND FEATURES
1961 Bookshelf features our custom-built waveguide tweeter and 5.5" woofer, that are shared throughout the 1961 series. Just like the Monitor and Tower speakers, the Bookshelf is made to be equally at home in a home theatre environment and a pure music setup. The materials, drivers and finish are all what you would expect from an Arendal Sound product. Premium grade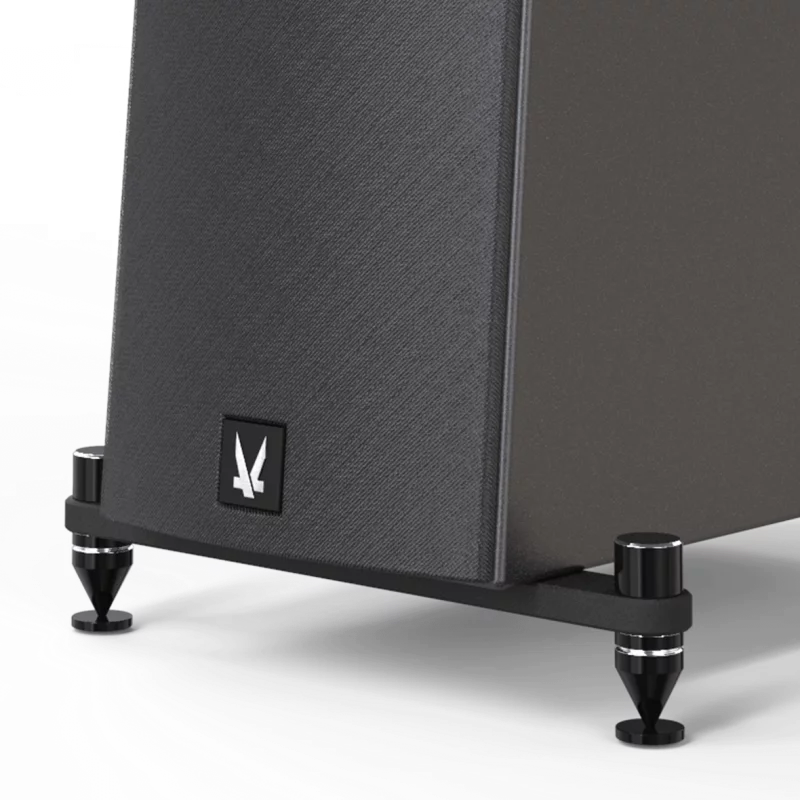 1961 MAGNETIC GRILLS
We did not cheap out on looks. Cheap plastic pins did not feel right. We custom designed and tooled our own grills including neodymium magnets in both the cabinets and grills, with a protective rubber surface to avoid scratches. 1961 Tower comes with two-piece grills.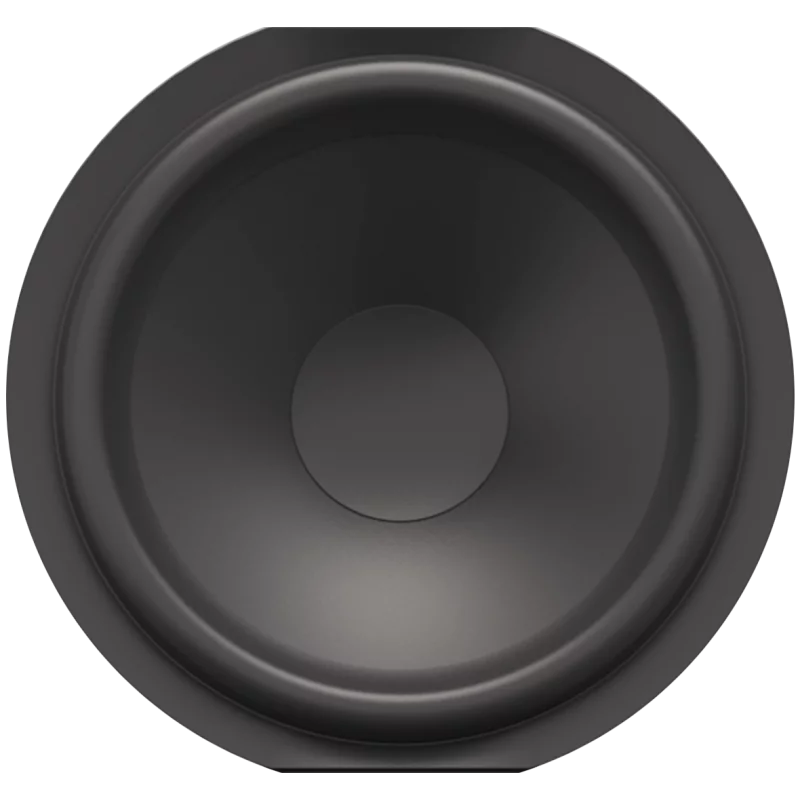 1961 DYNAMIC BASS
Quality bass starts with quality drivers. Our 5.5″ woofers are High Performing bass drivers which delivers at Premium level standard. Extreme dynamics is key for effortless and thrilling listening experience. Starting from single driver units to whopping quad drivers on the 1961 Tower!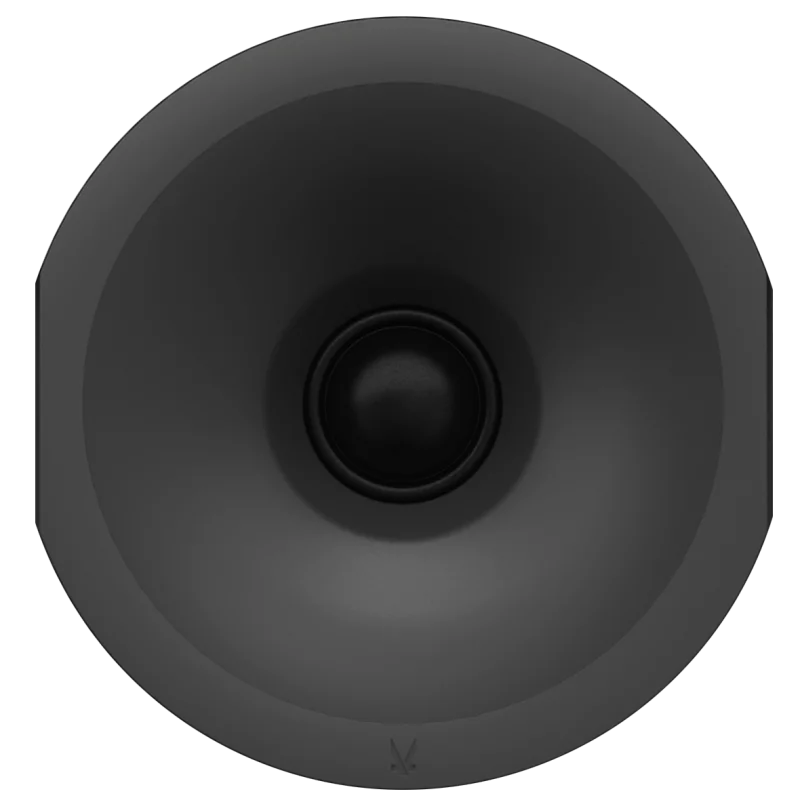 1961 WAVEGUIDE TWEETER
28mm soft dome built on the award winning 1723 range, with customized waveguide – the trademark of all our speaker designs. Sleek design covering all screws for Premium looks and feeling.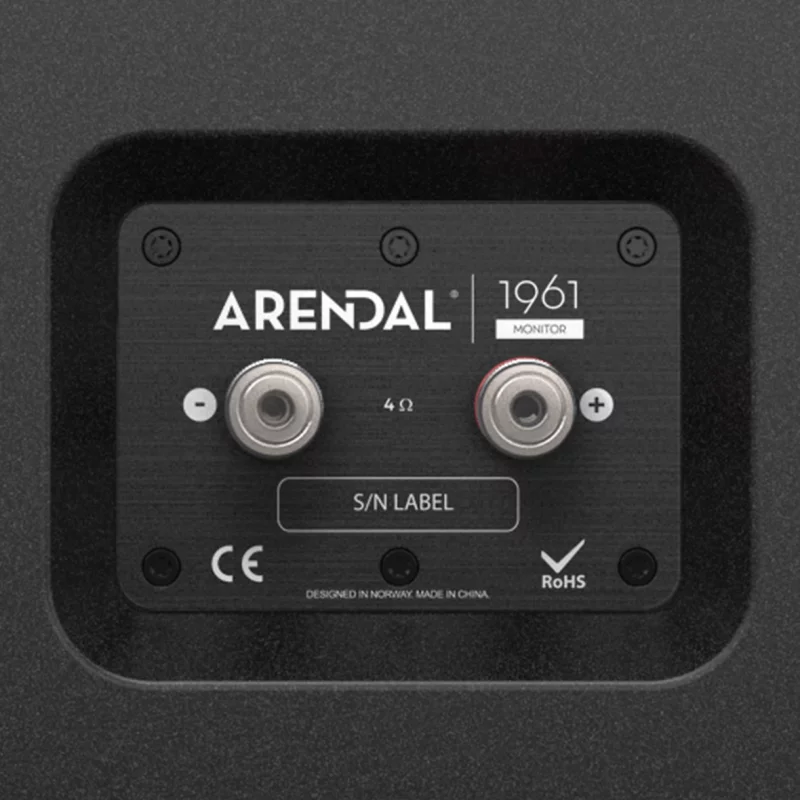 1961 SPEAKER INPUT POSTS
1961 is our Entry Level Series yet Premium details and performance. No plastic cups on the 1961 speakers, quality aluminum panels with solid speaker terminals.
TECHNICAL SPECIFICATIONS
2-way
28 mm
5,5"
Sealed
High Density Fiberboard (HDF)
1500Hz
84dB/2.83v/1m
75-20KHz (+/-3dB)
4-ohm nominal
Grilles. Manual. Rubber pads.
28.7H x 16.3W x 15D cm
4.9 kg
50 hours
Up to 180W RMS