1723 CENTER S THX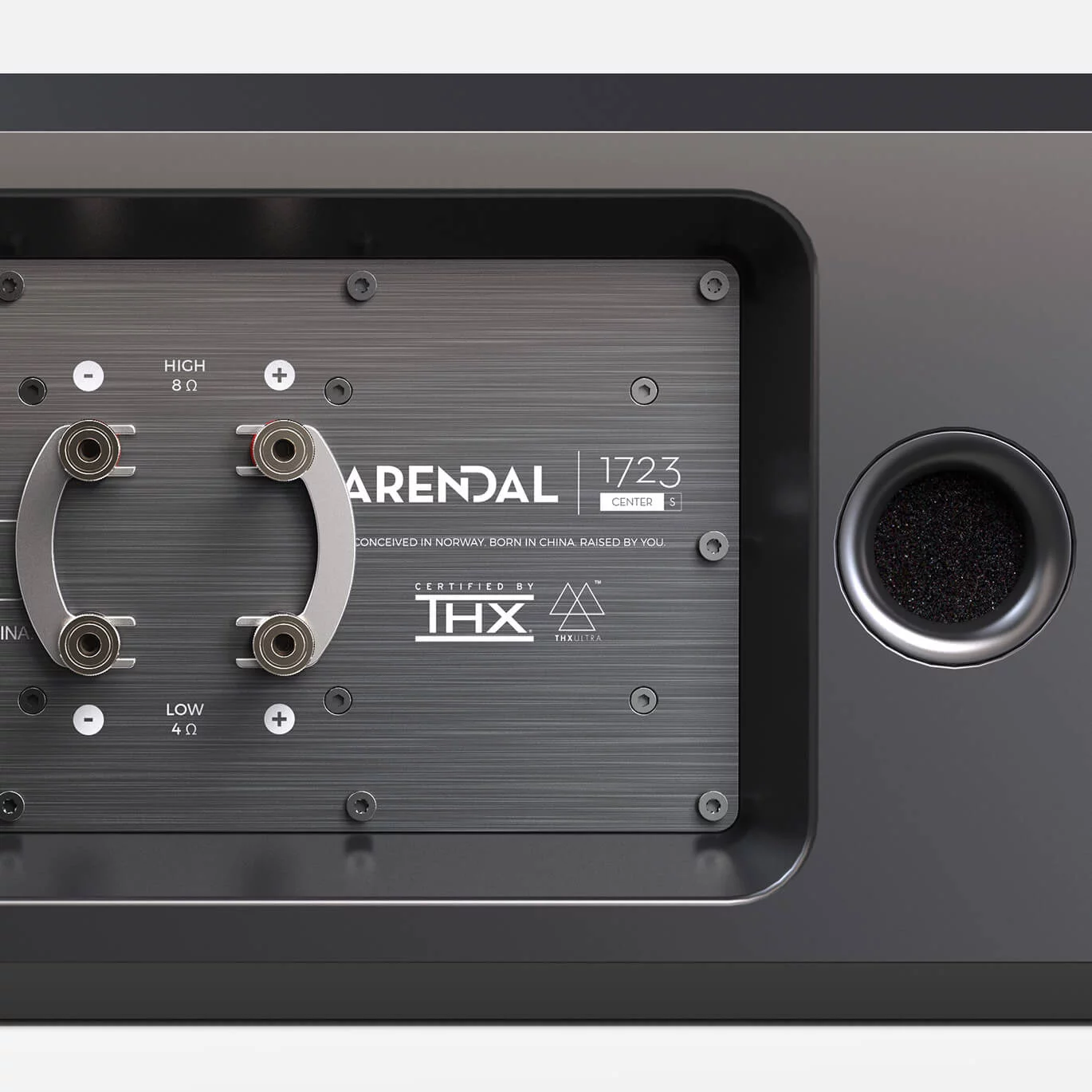 HI-END CONNECTIONS
Rhodium-plated copper terminals. The aluminum backplate is precisely recessed for a perfect fit in the HDF cabinet.
THE PREMIUM FEEL
Magnetically fastened steel grills, wrapped in premium cloth for a smooth look. A "thump" and the grill is snapped onto the gorgeous HDF cabinet in premium paint.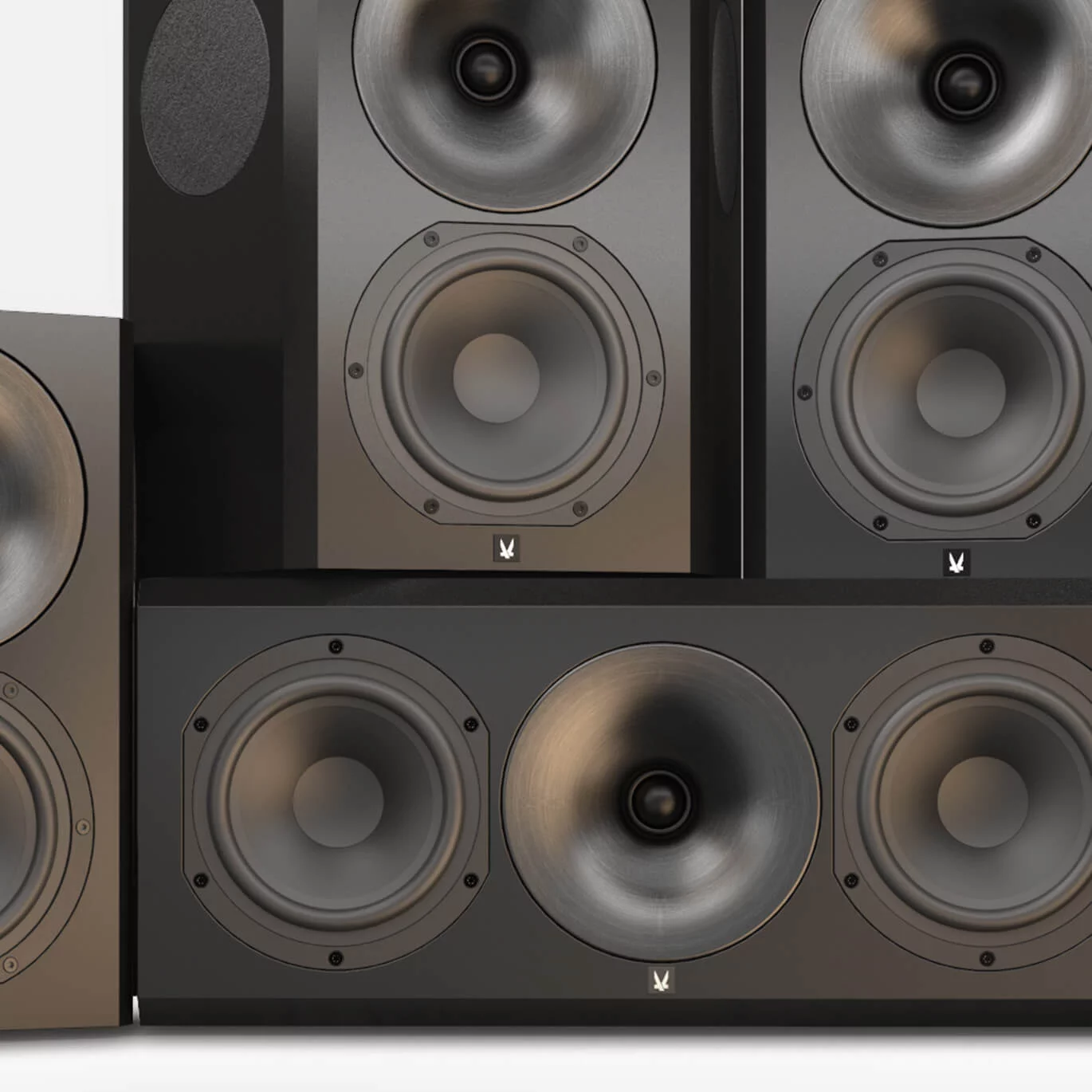 PREMIUM DRIVERS
Quality sound starts with quality drivers. High-performance tweeter in custom waveguide backed up by Dual (2) 6.5″ woofers.


MORE DETAILS AND FEATURES
The 1723 Center S is a downscaled version of the 1723 Center. The speaker is identical to 1723 Monitor S, but sold singly and with the grill badge moved for aesthetic purposes. This makes sure that you will have 100% timbral match when using it with any of the 1723 speakers like the Monitor S and Tower S which are sharing the exact same core MTM design. The materials, quality, drivers and crossover components are just the same as you would expect from any of the 1723 speakers. The only difference is smaller enclosure with 6.5" drivers in 1723 Center S, instead of the 8" in the 1723 Center. The sheer performance, level of detail and dynamics delivered by Center S is unheard of in this price category. Expect the Center S to be compared to much higher priced center speakers on the market.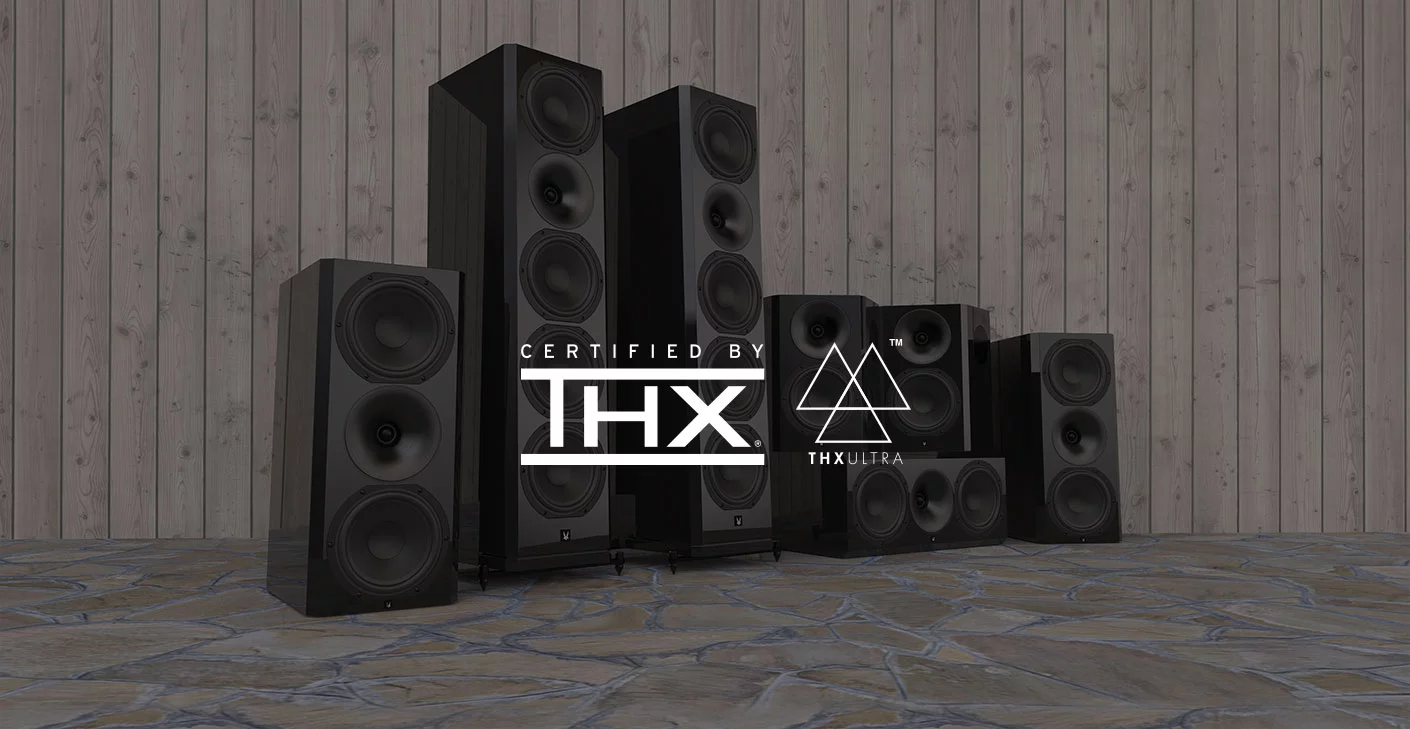 THX CERTIFIED
All our 1723 speakers are Certified by the very strict testing protocols of THX Ultra where each speaker must pass a set of 400 measurements. The THX Certification does not mean it is a dedicated home speaker, but rather a guarantee of tight consistency within well-established acoustic parameters. THX Certification is as much about music, as for movies.
The engineers at THX Labs utilize a proprietary scientific testing methodology to ensure the highest audio fidelity possible. All 1723 speakers passed the THX Ultra Certification without any change to the products, meaning our standards already exceed THX Ultra level out of the box!
TECHNICAL SPECIFICATIONS
2-way
28mm
2 x 6.5″
Sealed / vented
High Density Fiberboard (HDF)
1500Hz
88.7dB/2.83v/1m
Sealed 66-20kHz (+/-3dB)
1 vent 59-20kHz (+/-3dB)
2 vents 46-20kHz (+/-3dB)
2 x 1.5″
4-ohm nominal
Manual. Rubber pads. Port plugs.
24.5H x 56.9W x 32D cm
18.7 kg
50 hours
Up to 300W RMS @ 4ohm